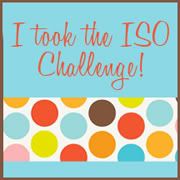 This week over at ISO, the challenges are "flare" and "feet", 2 of my most favorite things. I've been dinkin' around all week and finally "took the challenge" this evening. The sun was right, the feet were dirty and it was an all around success!
Here is my entry for "feet".
We've spent the week at the cabin and baths are here and there, and you can definitely tell when looking at their little tootsies. The kids were on the dock fishing so I snapped some shots of their dirty piggies. There is just something about dirty toes that get me every time!
My entry for flare was tough since I am known for catching some awesome flare. I just adore it and am slightly addicted. I got a lot of really dramatic shots as the sun was setting but this one of Bianca was my favorite. It just may be applied to canvas for her room :)
You have one more day to play along. I know I can't win but I still love to take the challenge. AND, if you are a photographer and want to be a guest judge, message us at iso_insearchof@yahoo.com, we'd love to have you!